Montichiello good luck! – Forasteri's experience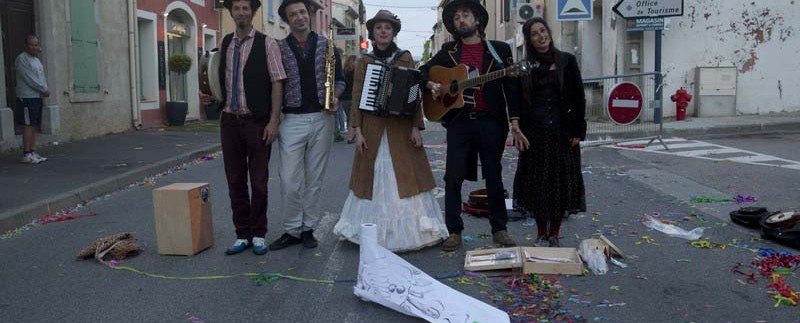 In 2011 Forasteri we have performed on stage at the Teatro Poor Montichiello and danced at all with the sounds of Italian folk music and the world.
After that evening, and also the knowledge after the show (there were organizers of events in other European countries in the audience) in 2012 Forasteri have participated in the festival of music and street theater SOL Y FIESTA Leucate (FR) and produced a Weekly tours in the Czech Republic, playing at the party end of academic year at the Academy of Fine Arts in Prague and in some premises of the Czech capital and local historian "Do Desertu" Brno
Another example of the magic of Montichiello, a unique environment to meet people who change your life!
BIO
The Forasteri born in 2005 by a group of young musicians from different musical backgrounds and realities. The meeting takes place in the north of Tuscany, in the town of Carrara, a city of marble and of anarchy, a place where the struggle for survival and improvement of the harsh working conditions in quarries created the conditions for the flowering of libertarian ideals and anti-fascists. "I love the people, my country is the world …", wrote the internationalist Tuscan Francesco Bertelli, returning from the tragic experience of the Commune of Paris, from where starts our search for knowledge and memories that belong to popular culture all latitudes, animated by a passionate and omnivorous curiosity that knows no limits or boundaries "national".
The different backgrounds and music of the band has always brought new ideas and suggestions to the repertoire of traditional folk, and so a core group of tarantella, "pizziche" (music played with a haunting and hypnotic rhythms to free tarantati by the bite of the legendary tarantula) and serenades southern Italy, has enriched the musical project of songs and sonatas of central and northern Italy, work songs, political songs of love and then get to the Balkans, Caucasus, Mongolian, Portuguese and Spanish.